The end of the year is always a time to reflect, and while the last 18 months have been draining, the STudio SW family is still finding ways to be thankful – for our health, our community, and for the inspiration generated by architectural design.
we asked our staff to list a few things that inspire them about Architecture, design, or the AEC industry in general.
. . .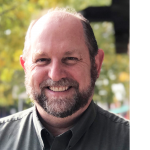 I'm inspired by the intricate details. Some vital, some decorative. I'm in awe of the buildings that are hundreds of years old, that are still relevant and hold their own.
Joe Blowers
Senior BIM Manager
. . .
What inspires me is making beautiful places for people to use and enjoy. Our lives are spent primarily indoors so the quality of those spaces largely translates to the quality of our lives. I think a lot about how space, form, light and materials affect people and I feel inspired to try to translate those thoughts into built form. The architect is the person responsible for the whole vision. We need engineers, suppliers, contractors and others to make our plans reality, but I'm inspired by the fact that we architects must "think big". It's challenging but thrilling at the same time.
Steven Mattern, AIA, CDT, NCARB
Architect
. . .
I'm inspired by how architecture can support and change a community; the chance to have a positive relationship with the environment and the world around us; the ways that design can bring awareness to everyone's lived experiences.
Donna Marion, AIA, LEED AP BD+C
Associate/Architect
. . .
From the AIA's vision for carbon neutrality to their justice, diversity, inclusion, and equity initiatives, I am inspired by the progressive vision of the entire architecture industry.  Architectural design can be so beautiful that it's hard not to be inspired by it, but to see a large group of like-minded people coming together to educate and advocate for such large issues is truly inspiring.
Megan Mickey, CPSM
Associate/Marketing Director